How to Start Aloe Vera Farming Business
If you also want to start your aloe vera farming business and want to know How to start the cultivation of aloe vera? Today, we will tell you all details for those who want to start it, what is the first essential requirement for them?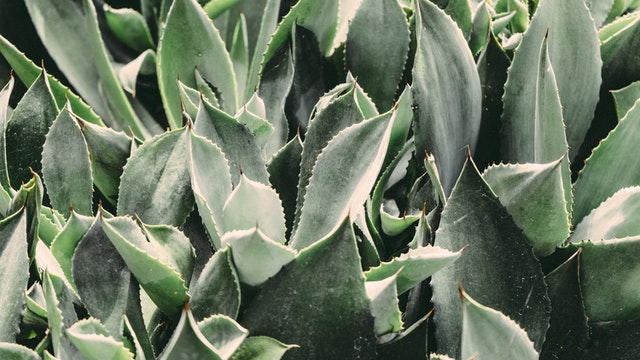 How to Start Aloe Vera Farming?
Do they have to take training from somewhere, or can anyone start? 
Training is not so necessary because aloe vera farming is not difficult. It does not require professional training as you can do this farming in the land/plot. 
You will see aloe vera in everyone's house. So you can grow aloe vera plant on any soil. But there should be no water standing in the field because it requires dry land. 
What type of soil is best for aloe vera cultivation?
The soil is also selected in it. If you apply it in sandy ground, then it is best for aloe vera plantation. It also goes in the loam soil or in the ground, which is also called damp earth. 
The only advantage of sandy soil is that the children who grow in it. Those who grow small baby plants get more out of it. In the sand, the leaves are prepared in both the leaves.
In which states can you do Aloe vera farming?
So those who live in the North East Side live in places like Assam where it rains a lot. There is no possibility of farming there because there is more rain. This plant is not there for them.
Haryana, Rajasthan, Punjab, UP, Gujarat, and this side can be more good in the north. If you can reach Maharashtra, then there is no problem. 
Investment required
If you want to start this farming, then the first question which comes in your mind is, how much is the minimum cost?
There is a one-time investment of around Rs. 40,000-42,000, including the transport costs.
Read more: Best Small Business Ideas in India with Low Investment
What is the maintenance of the plants after planting the plant?
Once we plant, do we have to plant again and again? Maintenance is not much of it. It is only your weed cost that will be your grass, it has to be removed from labor, and there is no maintenance.
The plant life is five years. It will be seen in three to four months that you will have small children to remove them and put them in your land.
Where and how to sell the aloe vera?
Now the biggest problem of people is that they do not understand where they should sell. There is so much problem to sell. There are so many companies in Delhi NCR like Patanjali who buy aloe vera directly from the farmers. 
You can sell the leaves, baby plants, and the complete plant. The plant will not be there for a long time because someone will buy your product.
Pesticides and fertilizers required for aloe vera farming
There is no chemical sprayed in it. It has to be kept natural. It is sold only in the name of organic. This plant does not even require restoration. You need to remove the weed which grows in your land.
The profit margin of aloe vera farming
Suppose you have planted 12000 plants of leaf plants. One plant gives 3 – 3.5 kg of the leaf. The rate of the leaf is around Rs.5 – 6. Fluctuation keeps one rupee 50 paise. Due to the end supply, almost one plant is available for Rs.3 – 3.50. The plant you are planting is almost ready and sells for Rs.17-18, which will give you the leaves so that the leaf is sold to you. You have started aloe vera farming. 
You are growing, and if you need someone to buy it, you can contact Ishu Rana Ji. You can take all the information related to Aloe Vera Farming, which gives free cost.
Type of species in Aloe vera used in farming
There are so many types of species in Aloe vera. The most common one which is found in every house is indigo.
Another one is the Barbadensis Miller variety. It is said that it is a hybrid. Many companies are making juices in India and outside of India use this hybrid. Aloe Barbadensis Miller is also written on the content at its level. It is the same variety plant. This variety is being used nowadays, in juices, in cosmetic items, in gels.
What is the difference between Barbadensis Miller and other aloe vera species? 
Its leaves are slightly bigger and contain more gel. It is also suitable for the skin. It is the perfect variety being used today. 
Companies like Patanjali are preferring Barbadensis Miller. 
The best time to grow this species starts in February.
Best time to plant Barbadensis Miller aloe vera plant
Mostly in February, people do not have land. People start planting it after harvesting wheat in April and this till November. It seems that two months of winter, i.e., you should avoid the plantation in December and January. You can plant this species throughout the year. 
Do animals harm plantation? 
The cow does not eat aloe vera. The animal does not come, or if you have set foot on any leaf, the tendon will break, the plant will not be damaged yet. The leaf will then grow again. 
There is no effect of rain or hail. When winter comes too much, many times, there are black spots on the leaves. There is no disease. The black spots come automatically due to temperature variation and go automatically. 
Effects of black spots on aloe vera farming
They do not have any particular effect on the leaves. It is not that if the black leaves, which you are saying, will not be sold or not sold. There is no problem with what happens. The black spot does not even reach the jail. If there are spots on the leaf, then it is removed because the gel does not come there. It is in the upper part.
In which pattern we should do the aloe vera farming business?
If the plants are planted, then what is the reason behind this? The plant pattern is applied to 2×2. We have all our farms on 2×2. 
We recommend 2×2 only to anyone who wants to plant aloe vera because it is a perfect size for Aloe Vera leaves. 
Leaver gets a place to grow because one and a half feet leave, and their children grow. They also get a lot of space. According to 2×2, it is better to plant it. 
How to plant an aloe vera on the field?
We will dig the pit, not too much. It has to be three to four inches deep. 
Just take care that the plant we plant will not be planted sideways. It has to be straight. Otherwise, it will grow sideways. 
Let's suppress the soil so that if the plant does not fall.
How and from where to buy the aloe vera plant in the beginning?
Farmers who want to start this aloe vera plantation can contact any local plant nursery. The plant can be found by any farmer who is cultivating it to this day. But you have to keep in mind that variety should be the same, Barbadensis Miller. 
The plant should be organic, and the farmer should have used any fertilizers for growing the plant. 
When should we harvest the plant, and how many times can we harvest the aloe vera farm?
According to the plant's size, the smaller plant is planted 7-8 inches, or you are planting 10-12 inches, or you are planting 12 to 18 inches, the bigger the plant, the sooner you will plant.
Will be ready if you are planting a standard size plant, then in 8-10 months, you will get the first harvesting, and then in 6-6 months, you will get the next harvesting. The crop will continue to come every six months. The first harvesting time is only 8-10 months.
Expert Advice
Suppose you want to start your own aloe vera farming business. Please feel free to contact us. We will guide you in each step. The one who is running the business should not use any fertilizers because you can sell in the name of organic. You should regularly clean our fields and remove the weeds manually without using any chemicals.
Do you need extra help with business management? You can get help with agriculture executive recruiting with the help of an expert platform. An agriculture hiring platform can help aloe vera farming business owners and other agriculture-related businesses such as food processors, grain operations, manufacturing, livestock, and animal health. 
You also need help with marketing your aloe vera farming business. If you want to gain more investors and potential clients to supply, then you need marketing experts to promote your business across different channels, including offline and online marketing platforms. Some of the most sought digital marketing strategies for agriculture businesses include social media and video marketing, allowing you to highlight the things happening behind the cultivation and harvesting of the final product.
It's important to also have a website for your aloe vera farm or any other business. You can use your website as a portfolio and marketing tool at the same time. Once you grow your business and gain more customers and investors, you can scale your website and even offer online services such as consultancy for start-ups and selling your aloe vera products online.
Takeaways 
Starting an aloe vera farming business is simple and easy as it may sound. But you need to have patience, hard work, and the right strategies and help to ensure a successful start-up. Don't hesitate to hire the right people because talents are your investments to ensure generous yields and market your aloe vera products.