How to start your organic farming business?
Organic farming business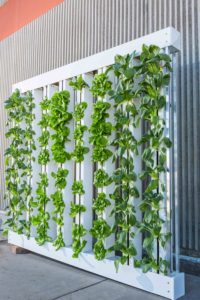 Start an organic farming business plan and increase your vegetable or fodder production by 500%. i.e. if you have the farm of 1 acre, you can grow up to 5 acres.
Vertical farming is cultivating plant within a skyscraper greenhouse or on vertically inclined surfaces.
The modern idea of vertical farming uses techniques similar to glasshouses, where artificial lighting takes the place of Natural Sunlight.
Vertical farming is the technique to cultivate crops high above the ground and in many layers.
Note: Here I am going to tell you vertical farming using soil i.e. without using Aeroponics/ Hydroponics/ Aquaponics which need an investment of 15 to 20 lakhs.
The techniques which I am going to tell only needs 3 to 5 lakhs because the equipment made are homemade.
Need in the market
By the year 2050, 80% of the world's population will live in urban areas, and the total population of the world will increase by 3 billion people.
The vast amount of land may be required to raise such a high population. But the agricultural land we own is declining at an alarming rate.
We all know India is the agricultural land and can overcome any problem but due to harsh climatic effect and evolution of IT sector. We are losing farmers, their hard work, and their ground.
Vertical farms are the only solution which may eliminate the need to create additional farmland, improve the life of farmers and assist in creating a cleaner environment.
Advantages of organic farming
Increase crop production
Protection from weather-related problems
Conservation of resources
Organic crop
Urban growth
A chance to live freely and happily for farmers.
You can start your natural plates and cup business.
Machines required
The tools and infrastructure required may vary according to your budget. If you are ready to invest lakhs of rupees, then infrastructure needed are as follows
Greenhouses
The folk wall and other vertical growing architectures
Aeroponics /Hydroponics / Aquaponics
Composting
Grow light
Phytoremediation
Skyscraper
Controlled-environment agriculture
The idea to do it under 1 lakh
If you have some acres of land, you can start right now. But if you don't have then approach to your nearby peoples or farmers who have property but are not practising agriculture.
Tell them the idea of vertical farming and rent their property for one year or share the revenue generated after one year.
Hire an agricultural engineer and ask him the best small crop suitable for your soil type and climate.
NOTE: – Small crops may include cattle fodder, cabbage, cauliflowers, tomatoes, brinjals, etc.
For making homemade vertical organic farming equipment, you need pipes. You will get a bright idea from this image of vertical farming.
NOTE: – Starting an organic farming because organic food is in high demand in the home market as well as foreign market.
After deciding the plants or leafy vegetables, buy organic seeds from popular websites and start implementing vertical farming with the support of agricultural engineer or experts.