How to Start a Laundry Business
How to Start a Laundry Business?
A laundry business is not a tough game to play. For starting the laundry business you need to keep in mind the following points:
Prime location
Standing firm to beat your competitor
Cost of supplies and fees.
Your location should be close to the populated area. And make sure to not to open your store in the place where there is already have the facility of laundry.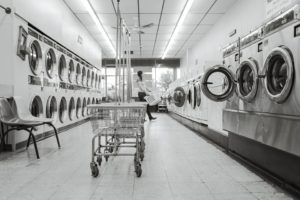 Startup cost:
1 lakh to 5 lakh
Equipment you required:
List of equipments which will help your business to grow and compete with our local business are:-
Average-size laundromat
Dryers
Detergent vending machines
Folding tables
Coin machines
Laundry Carts
Make the list of services you will provide to your customers
Pickup and delivery facility.
Wash-and-fold.
Who is your target market
Now you need to determine who your target market is. Are you going to cater to some professionals or your target is college students?
Write a business plan keep it safe in written form:
For your own convenience, you should pen down all the details of your laundry business and keep going through it in order to know in which direction you are going to take your business. Give the description of your market plans, supplies and pricing. Plan out how possibly you can compete with your business competitors.
Get your paperwork done:
It is mandatory to get your business registered. To get a business license you are directed to go city clerk and demand the license.
Get your business to advertise:
There are many ways to advertise yourself. Through the advertisement, people will get to know about the facility of laundering in their surroundings.
So advertise yourself through these means:
Locally advertise by placing door hangers (placing them on building doors).
Hang fliers on local bulletin boards.
Payback period:
In Urban areas- 1 Year
In Rural areas- 2 Year