How to start Automatic water level controller business
Start the automatic water level controller business.
In many rural and urban areas in India, We use underground water for all your daily purpose. Motors are used to drive underground water to the overhead tank. But traditional motors are manually switched ON and OFF. So water is wasted as sometimes the motor is kept switched ON for an extended period and we need automatic water level controller to solve this problem.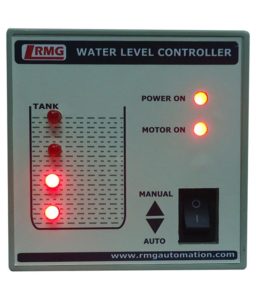 Need in the market:
Every Indian wants to save electricity and water as they know the importance of both of your resources. And we are aware the slogan "save electricity save money." Everyone wants an automatically switching of motors. So there is a tremendous need for water tank level controller in India.
Competition in the market:
The main advantage of this business idea is there are no branded competitors in the market. So you can start your brand right from your area and can expand your business.
Time required :
The circuit of the automatic water level controller needs 15 minutes to build manually.
Business idea:
The total cost required is not more than 70 to 80 rupees, and you can sell water level controller in 150 rupees in your local area. Everyone will buy this product as they require water level controller.
Steps you can follow to start your brand:
Make a group of 4 -5 members initially and start making water level controller and sell in your local area.
Give excellent service to the customer because service is what they want. If needed, make the team for technical problems.
Go and sell the product to every house. Tell them the importance and cost-saving feature of water level controller and give six months replacement warranty.
You can approach any local builder and tell about the concept of smart home automation and how your product can be helpful in the concept.
Profit margin:
If you sell ten items in 10 houses and if your profit margin is 70 -80 rupees then you can earn 700 per day. Which is a good start for setting up your business, and you can increase your man-force as the demands increases. So the success ratio is 100%.
Bonus tip:
Spend some extra bucks and make the device fully automatic water level controller. Charge more for every product and tell them to replace them every nine months. And increase your existing and unique customers.