Electronics Repair Home service
Thinking of starting up a business of electronics repair is a wise and healthy idea to earn money. With low start-up cost along with a bunch of technical qualification, you would be able to do wonders.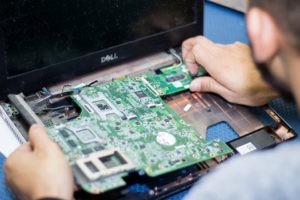 Knowledge and skills required:
Get technical knowledge in electronics repair business
Diploma in electronics
Get enrolled in certified training conducted by companies.
Specialize in the repairs
Specialize in home entertainment electronics, including TV, Laptops and DVDs and CD players.
Hire a skilled techy person:
After getting into a firmed position it is suggestible to think of hiring any trustworthy skilled person who will work for you.
Draft a business plan:
It will tell about the expected cash flow including product and service lines. Mention other details of your plan. Determine how you are going to design your business under rules and regulations.
Get identification:
You must apply for an employer identification number along with the internal revenue service.
Get your business licensed:
It is mandatory to license your business with your state's secretary of state office. Seek and apply for the local business license and an allowance for your location.
Make PR and contacts:
For expanding your name and business you need to make contacts with small electronics companies.
Now get your wholesale purchasing accounts established:
It is important to establish your wholesale purchasing accounts with members of the consumer electronics association. Approach warranty companies. You should contact extended warranty companies for repair referrals.