Top 9 Strategies to Increase Your Brand Awareness
It doesn't matter where your business is small or huge; brand awareness is crucial to its success. So ensure that you create awareness for your business to increase its visibility and consumer reach. A company such as Reactoonz uses strategies to reach consumers and inform them about their games.  
If brand awareness is a new term, this article explains what brand awareness is and its benefits to your business. It goes further to explore various brand awareness tips that can help your brand grow.
What is Brand Awareness?
Brand awareness is an activity meant to familiarize consumers with your products and services, new or existing. Brand awareness's importance is to communicate and distinguish your brand from your competitors. 
Brand awareness benefits are realized when there is an upsurge in traffic and sales.
9 Strategies You Can Use to Increase Brand Awareness for Your Business
1. Referral Programs
If your products are great, it's no secret that people will refer their family and friends. Research shows that about 49% of the US population relies upon their family and friends' recommendations for top brands. Referral programs are an excellent method of raising brand awareness, and the upside is that it's cheap.
For instance, in 2008, Dropbox used the referral program by introducing the refer-a-friend feature on their app, which helped them grow their customer base immensely. In the meantime, they also enhanced their products and provided customers with impeccable customer service. So if you are looking for a cheap and effective brand awareness strategy, referral programs should be your best option.
2. Guest Blogging
Guest blogging is one of the most effective brand awareness tips that helps distinguish you from your competitors, gives your audience value, and showcases your expertise. However, when you are starting, you don't have a wide range of audience, and that's why you should give guest blogging a go.
But do not just guest blog for any brand or company, do your research and identify other businesses in the same sector as you. Check if they allow guest blogging and the kind of content they accept. Then write you a killer content piece and make sure to use high-ranking keywords. Ensure that you are using the owner of the blog's tone, which you'll get from their blog.
Then reach out to the owners and pitch your idea; it would help seal the deal if you already have a written piece. Guest blogging will give you access to their audience, so ensure you are delivering gold.
3. SEO
SEO (search engine optimization) is very crucial for every business, especially those operating online. This is because it ensures that your business page ranks on Google and other search engines. So, when coming up with brand awareness campaigns, SEO should be at the forefront to ensure that your ads reach as many people as possible. 
Therefore, you should work on the SEO of your website by researching your keywords and ensuring that you've incorporated the highest-ranking keywords in your content.  Use informational keywords and place them strategically on the content's headline, body, and image titles. However, don't overuse the keywords and ensure the sentences flow seamlessly.  This ensures that your target audience will get your products and services when they input any keywords. And this helps in driving sales.
4. Storytelling
Storytelling is among the top brand awareness tools as people relate to a personal story. You can tell a narrative of how you started your brand, what made you start, and its impact. This helps people perceive your products and services from your point of view. 
You'll find that many influencers always tell a story of how they started, why they started and how it is going. This is why people will follow as they relate to your narrative or know someone who has been through similar experiences. People love a great story, especially those they can relate to. Ensuring that you humanize your brand and be true to yourself is vital. So do not knock it until you try, and you may be surprised as you may be woken up with an awareness boost.
5. Use Social Media
We are in a social media era, where all old and young are either on one channel or all. If you want brand awareness growth, you must be on social media as it's where all the good things happen for businesses. How being present is not sufficient; you must post the right content to reach your target audience.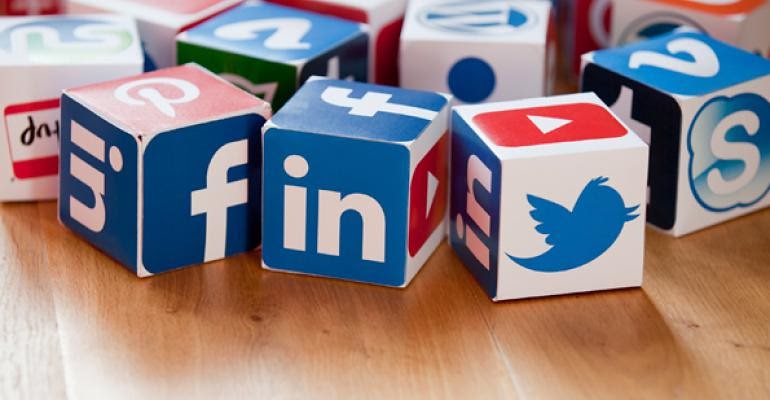 Make sure that your content is related to your products and services. Make it fun, educational, informative, and shareable. This ensures that many people get to see your content and share if it resonates with them.
Do not just post; engage your followers by replying to their messages and following up on the conversations on your page. You can also give your audience a sneak peek of your latest products to encourage them to take action. 
6. Influencer Marketing
Influencer marketing is among the latest brand awareness tips many businesses are making use of. Like we said in referral programs, people love getting a recommendation from friends and families. In this case, people love getting advice from people they follow who are experts in specific fields. That's why there is an upsurge of influencers.
This is why you will find businesses using influencers on Facebook, Tiktok, Instagram, and Youtube to promote their products and services for a fee. It can either be cheap or dang expensive, depending on the influencer's reach. A study on influencer marketing found that 61% of consumers making purchase decisions based on digital influencers are between 18 and 34. The best way to work with influencers is to start an affiliate program to get a commission for every purchase made using their link. This will also be useful in determining the value of an influencer to your business.
7. Infographics
Being present and engaging with your audience and the prospective audience is a great way to create brand awareness. You can throw in some free content that you'd have otherwise charged a fee for. This helps keep them interested.
For instance, you can create infographics on the subjects most relevant and highly requested by your audience. Make them shareable, and it will help you reach your brand awareness target. This is because your content will be distributed to all the right people, which leads them back to you or your page for more. 
8. Organize Giveaways
Giveaways are a great way to create brand awareness; after all, we all love free things. Grab people's attention by asking them to tell a story about how your product will impact their lives or create something, and most importantly, to follow you. 
This will help you gain more awareness through the shares, making it a fun experience. Ensure that the giveaway is fair and transparent to earn their trust.
9. Advertisements
Advertisement is among the oldest and most popular brand awareness methods. The most common is PPC, pay-per-click advertising which Google usually provides. As an advertiser, you are required to pay a fee each time your ad is clicked.
If your brand is global, this is a great brand awareness tip as it increases your visibility to a broader audience. It ensures that your products are at the top of their search list whenever they need any of your products and services.
If you want to check if your brand awareness strategies are working, you can check on the traffic to your website, social media following, Google analytics, and tracking software.
Final Thoughts
Brand Awareness is an important marketing tool that can help your business grow and increase revenue. So, make use of the above tips if you want to learn how to increase brand awareness. And within no time, you'll find yourself competing with the top brands in the markets. Above ensure that you are offering top-notch products and services.
Have you used any of the brand awareness tools in your business? Kindly share its impact on your business and any questions you may have in the comment section.
Author Bio
Christine J. Shepard is an IT specialist who advises businesses on how to use the internet to find clients. Christine has over 8 years of experience in e-commerce. She enjoys writing as a hobby and her work has reached many readers across the globe.