How Has Online Gaming Changed Over the Past 5 Years
A lot can change in 5 years when it comes to the tech and gaming industry. The available consoles and PCs make it possible for developers to create more complex and graphically pleasing games. Moreover, with better servers, more players can be in the same virtual location and play with each other. 
More importantly, our mobile devices can mount games that were once PC and console exclusives, which is nothing short of remarkable.Online play also gave birth to a whole new industry called eSports, and these gaming tournaments grew rapidly. So, let's see what are some main or the most notable changes that occurred in the gaming and gambling world over the past 5 years. 
New Genre
Online games have been around for more than a decade, but they are constantly evolving. The best example is dominant trends or the game genre that developers are trying to recreate. Back in 2008 that was World of Warcraft, and lots of companies were attempting to create their own MMORPG that would recreate this success.
Over the past five years, the situation has been different. Now, most of the companies are trying to mimic Fortnite or PUBG which are battle royales, and before that, there was the MOBA genre like League of Legends and DOTA.  
This battle royale hype even spilled over to the gambling games. As a result, we have a popular game called Pac-Man Battle, which is a battle royale version of popular Pac-Man, but the players wager real money. Currently, it's unavailable online, but it's only a matter of time before we start seeing this trend. 
Better Monetization Strategies 
Games are still being sold the old-fashioned way, where someone buys the product and gets to play it. However, publishers have also added microtransaction to the mix and in-game stores with cosmetics. We also have free-to-play titles that only generate revenue from microtransactions and in-game stores. 
This is really great, as players get to spend on the content they already like, and they spend the amount they are comfortable with. Finally, there is a subscription-based model that has become really popular over the years. Instead of buying a single game, you get access to a whole library and get to play the titles you like.
In the world of online gambling, the competition is very tight and casino operators need to create incentives that motivate players to make deposits. This is why they have sports betting bonuses, welcome offers or promo codes that come with certain wagering requirements. 
This means players spend a small amount at an online casino, and get a lot more in return, but commit to pay more in case they want to make a withdrawal. In other words, if they end up winning thanks to free spins, or betting bonuses, they will make additional deposits in order to withdraw those funds.
That being said there are also no deposit bonus deals that don't require any payment to be claimed. Basically, you just need an account and if you win you will pay the requirements to make a withdrawal. Lastly, there are so-called cashback incentives that allow players to get a refund for a portion of their losses, and these are great for operators who are looking to create a loyal customer base.  
Accessibility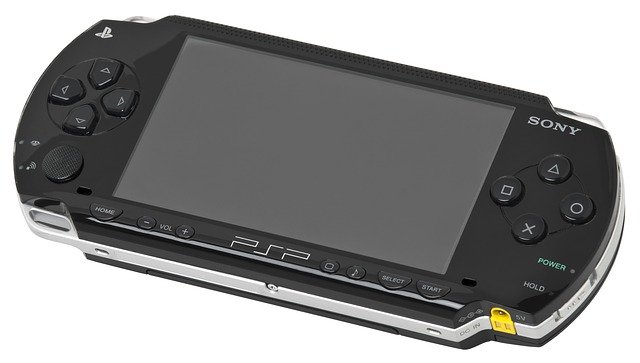 When it comes to online play the key is to have a bigger player base as possible and that's achievable by making the games more accessible. As mentioned, mobile devices have become a lot more advanced and can mount more demanding games. We have some triple-A titles that have their own mobile version. Games like PUBG, League of Legends, Call of Duty, Hearthstone, and more, are all focused on creating an enjoyable mobile experience. 
Moreover, there are consoles, like PSP and Nintendo, that allow you to play on the go. Now we have augmented reality experiences that are actually designed around this mobile play. A good example is Pokemon Go which relies on the player to move around the town in order to play it. Online gambling operators also make all of the content accessible or playable on mobile, and the majority of their player base actually enjoys these games using their smartphones.  
Conclusion 
These are some of the trends that shaped the gaming industry in the past 5 years. In the next 5 years, we are likely to see more VR titles, as this technology is slowly but surely getting more attention. We also have next-gen consoles like Playstation 5 and Xbox series X, and we are yet to see what kind of experiences they will be able to bring down the line. 
Bio: Mila Roy is a seasoned blogger, marketing expert, and content strategist in Gamblizard,  with many years of experience under her belt. She primarily focuses on gaming-related topics, but she also follows the latest news from the casino industry and sports. Mila loves to play blackjack, keno, and poker, and she enjoys playing different board games with her friends.