Creative Tips For Your Collage Photo
A collage maker online is something that you should consider if you're looking to enhance your next collage photo. In this article, we have mentioned some creative tips for your collage photos. To find out just how painless this process is, visit promo.com. 
What Do So Many People Love About Collages?
So, really…what's all the fuss about, anyhow?
Viewers will be able to enjoy collages that are really pleasing to the eye when you achieve them with aesthetic finesse. 
If you are someone who is looking to create collages for personal use, then stick around. 
Do you plan to use a collage as your online profile picture? Then, this article should help.
No matter how you create your next collage – digitally or by hand – these tips and tricks are sure to make yours stand out!
3 Tips for Creating the Best Digital Collage for Your Profile Picture:
A Rule of Thirds guide:
Depending on what you plan to convey with your collage, you should have a foreground, a focus, and a backdrop. It's crucial to identify the strategy you should use in highlighting your point of interest.
The Rule of Thirds is a great way to do this. Oftentimes, this plays a major role in your viewers' visual perception. The concept is to break the image up into thirds (horizontally and vertically) in order to create nine sections.
You would like to read- Finding The Best Social Media Management Tools For Your Profile
Repetition of Colors:
The best collages evoke the feeling of looking inside, blurring boundaries between the subject and the surrounding environment. You can use a nifty trick to accentuate your point of interest by using the same colors that you are using for the background.
Lines/forms that Repeat:
There is a subtlety to this collage strategy. Remember, visual sensitivities play a critical role here. Personally, I like using similar forms in one piece as well as working with pre-existing lines and shapes.
In addition, don't regard it as a set rule. Experiment with your heart's content. The possibilities are endless. My subjects' curves sometimes match environment patterns, but at other times the combination happens intuitively too.
3 Tips for Creating the Best Handmade Collage for Your Profile Picture:
Become a Savvy Consumer:
Generally, I spend my time looking for magazines. My favorite is Rolling Stone. Revolver is another good source. 
What really makes my heart sing for me is when I find something vintage at a flea market or thrift store. Finding vintage pictures adds a wonderful nostalgic element to collages. 
Match Textures:
A collage with the same texture throughout is one of the best collages you can make. Usually, you shouldn't pair an image from a vintage collection on thin paper with a cutout from a thicker catalog. 
By rebelling against the it-making rule, that particular piece of your collage may actually seem far too prominent. You should focus on creating even textures when making collages. By doing so, you can make an effective collage. 
Keep Scissors at Hand:
Even though those are all the rage in DIY collage techniques, scissors are still going strong! It is no secret that scissors give you much better control over cutting, especially when working with thin paper. 
You might consider placing points of interest at intersections or along lines in order to give your composition a more balanced appearance. In studies, viewers are able to interact with the image more naturally when this feature is in place. 
What Can a Collage Maker Online Do for Me?
A collage maker is one way that you can guarantee a high-quality digital photo collage. Furthermore, if you use the tips and tricks that are listed above, you're going to get a collage photo that looks just the way you want it to. Every layout will be creative and full of texture.
You'll be able to change the colors, templates, and type of fonts in your collages easily. You can even adjust the elements within your collage by spacing your selection of elements. You can move them closer together, or perhaps even further apart.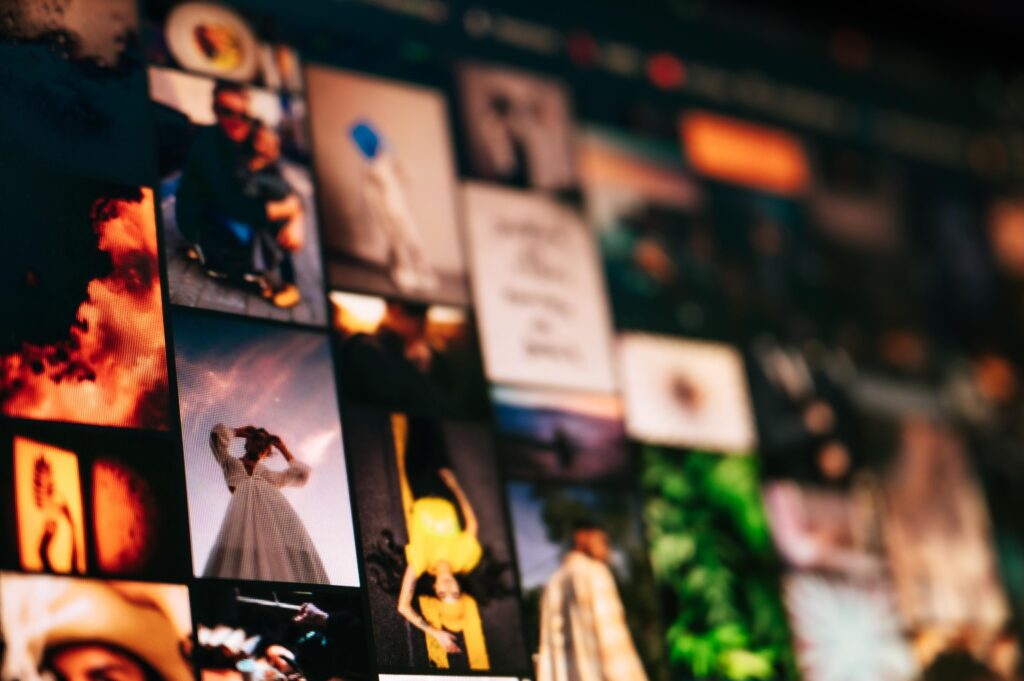 But it Doesn't Stop There:
The key benefit of a Collage Maker Online: You can choose your own photos, collage templates, and fonts to create a unique collage that's perfect for any occasion! 
This makes it a straightforward decision to create your next collage post.
Pro-Tips When Using a Collage Maker:
The first thing that people have to do when they are making collages with collage maker online is choose which photos to collage. 
Some collages use just two pictures to collage to collages that use a dozen photographs. 
If you cannot seem to decide on which photos to collage, then using a collage maker is going to help you out here. 
It will give you many options for collaging with the images in your photo album.
You can collage as many pictures at a time as you would enjoy using the collage maker online. 
Final Word:
When collages are made well, they really bring out a lot of the personality in them. 
They make collages stand out and with that, they can also be used to store memories as well. 
This makes collaging an excellent hobby or pastime activity that people can do whenever they have free time on their hands.
Using collage maker online is also a great way to impress other people with your collaging skills. 
This is possible since you can collage as many photos at once and collages can get quite complicated when they are created well. 
You might have seen some really cool collages before, the kind where it looks like a photograph was taken of a collaged picture.
If you are up to the challenge, it is possible that your collage can be one of these coolest collages ever made too.